Marcellus as Hermes Logios Statue from Royal Cast Collection at SMK in Denmark
₹899.00 – ₹3,649.00
Store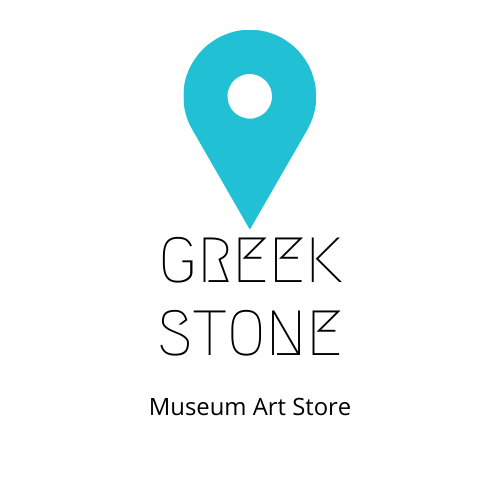 Item will be shipped in 1-3 business days
Marcellus as Hermes Logios Statue from Royal Cast Collection at SMK in Denmark
About the original.
This sculpture derives from the original marble housed at The Louvre (MR 315). Formerly considered to represent Germanicus it is now agreed that the work depicts Marcellus the Younger, a Roman consul, and nephew of Augustus.
The statue depicts him as an orator in the pose of the Hermes Logios, the god of eloquence. It was executed two years after Marcellus' death, possibly on his uncle's personal order as a funerary monument.
The Hermes Logios (also formerly known as Mercury the Orator) is a Hellenistic sculpture of the god Hermes in his form of a psychopompus, a conveyor or conductor of souls in (or through) the underworld.
The tortoise, on which the Athenian sculptor Cleomenes has signed his work, recalls the invention of the lyre (Hermes made the lyre from a tortoiseshell).
ΚΛΕΟΜΕΝΗΣ
ΚΛΕΟΜΕΝΟΥΣ
ΑΘΗΝΑΙΟΣΕ
ΠΟΙΗΣΕΝ
"Cleomenes, son of Cleomenes from Athens"
From Wikipedia:
Marcellus as Hermes Logios, a sculpture of Marcellus the Younger as Hermes Logios, the god of eloquence. It was executed in marble (1.80 meters in height) circa 20 BC (i.e. 2 years after the nominal subject's death, possibly on his uncle Augustus's personal order as a funerary monument), and was signed by Cleomenes the Athenian.
Before 1590 it was housed in Pope Sixtus V's villa on the Esquiline Hill. It was bought from the papal collections in 1664 by Louis XIV of France and placed in the "Galerie des Glaces" at the Palace of Versailles. Napoleon brought it from there to the Louvre, Paris in 1802, where it now resides.
Read more here: https://en.wikipedia.org/wiki/Marcellus_as_Hermes_Logios
About the copy.
This 3D printed replica of the Marcellus as Hermes Logios Statue from the Royal Cast Collection at the SMK Museum in Denmark. This one is printed in a marble PLA, giving it a realistic stone look and a surprise whenever someone picks it up to discover it's the actual weight. It is more durable than alabaster or plaster and is washable with lukewarm soapy water for easy spring cleaning.
This statue has many advantages over other material replicas:
– Fast production time (3-5 days)
– Large selection of sizes.
– High quality due to high dpi printing.
– Nice price.
– Possibility to paint the statue as you wish.
We have worked hard to get a quality product that will repeat the original. This statue will be a wonderful decoration for your home or office. In addition, it can be used as a teaching aid for studying the art of the ancient world of antiquity.
Without processing, the plastic has a matte surface. On request, we can paint in one of the basic colors: Bronze, Marble, black, white, red.
After finishing all the work, the statue looks wonderful and it is hard to believe that it is a copy.
This is a 3D printed product, so there may be minor defects (rough edges, bumps, etc). I have spent months building my own machines to exact specifications for accuracy and surface quality, and I scrutinize every model very closely. I use only the highest quality filament to ensure colors are vibrant and defects are kept to an absolute minimum for both your item and my machine. Every item in my shop is test printed and checked for not only aesthetics but also the intended use. All of my items I list I personally test to ensure they meet my stringent standards. If I'm not happy with it, it doesn't ship. You will get my very best work, which you will find is a cut above the rest!
Please note, this work is in no way affiliated to SMK Museum nor the Royal Cast Collection. You are paying for the 3D printing service I provide in duplicating a model found in the open domain.
Not your thing? Well, check out my other designs here: https://www.makersindia.in/store/greekstonestudio/
On our page, you can find other statues that we make with the same care and love.
Visit our store to find out more.
If you have not found the statue you want with us – write to us, we will be happy to take on a new job and in the shortest possible time we will make the statue or statuette that you need. Our database contains more than 13,000 statues from the best museums in the world.
Product size:
Made from creamy white PLA bioplastic. The statue comes in 3 size options:
Option 1:
Length: 5.6 Centimetres
Width: 3.7 Centimetres
Height: 13.0 Centimetres
Option 2:
Length: 7.7 Centimetres
Width: 5.1 Centimetres
Height: 18.0 Centimetres
Option 3:
Length: 10.5 Centimetres
Width: 7.0 Centimetres
Height: 24.5 Centimetres
Product colors:
Packaging.
We do our best to deliver your order intact. We deliver orders in cardboard boxes filled with foam. The statues are wrapped in a protective sheet with air bubbles of different sizes. Externally, the box is protected with oilcloth and reinforced tape. And last but not least, we ensure every parcel so that as a result of loss or breakdown, we can resend the parcel.
| | |
| --- | --- |
| Weight | N/A |
| Dimensions | N/A |
| Height | 5.1 Inches, 7.0 Inches, 9.6 Inches |
| Pattern | White, Gold, Bronze, Grey, Black |
There are no reviews yet.
No more offers for this product!
Shipping Policy
The products and made and packed by Makers India Sellers and fulfillment is done by Makers India. All the orders are shipped through Makers India shipping partners including Delhivery, DHL, FedEx, XpressBees, Bluedart, Shiprocket, etc, depending upon the location of the store and where the order is to be shipped. We assure you the fast and safest delivery service possible at your place keeping in mind the current situation and safety measures. 
There may be some delay in the shipping due to covid-19 precautions, lockdown, and curfew In some parts of our country but Makers India tries to deliver your order within 5-7 days after despatch from the seller.
Refund Policy
The refund policy varies from seller to seller.  We give the option to all our customers for placing a refund request. Once a customer places a refund request our support team will inform the seller and the seller may approve or disapprove the request according to their return & replacement policy.
Our support team tries their best to resolve any disputes between the Seller-buyer relation but there are some categories that cannot be refunded like digital downloads, print on demand, personalized or customized products, etc.
Cancellation / Return / Exchange Policy
Cancellation:
Once a buyer placed an order on our site they can contact the support team immediately to cancel the order or make any changes also they can contact the respective seller directly so they can make changes themselves. If by chance you are unable to cancel an order, you can return the courier at the time of shipping. Such an order will be treated as cancelled but the customer will be charged in case the order is a non-refundable category.
Also, the buyer may have to pay the delivery charges in some cases if they return the courier at their doorstep.
Return or Exchange Policy:
Makers India keeps tracking the items which are not likeable by our buyers and we insist sellers remove such items. Even if there is a purchase that you do not like or want to exchange for a different type of variation, you can simply drop an enquiry for the seller under the product page add to cart option. 
Also, you can contact support for any queries regarding your order, refunds, returns or cancellation. Team Makers India will help you resolve your issues.
General Inquiries
There are no inquiries yet.