Sale!
Lakshmi
Store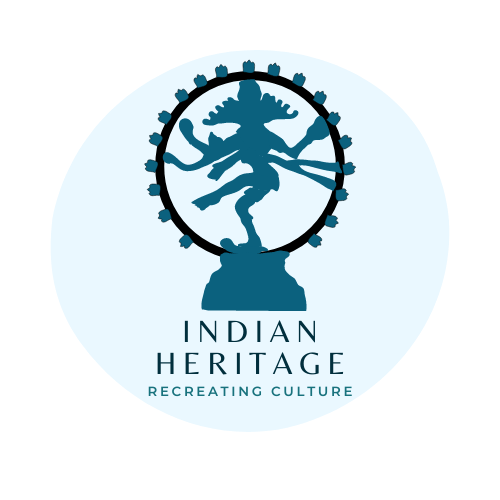 Item will be shipped in 1-2 business days
Sale!
Replica Of Thirumagal Mata Lakshmi at Raja Dinkar Kelkar Museum, Pune, India
This is a bust statue depicting Lakshmi or Laxmi, the Hindu goddess of wealth, fortune, and prosperity. She is the wife and shakti (energy) of Vishnu, one of the principal deities of Hinduism and the Supreme Being in the Vaishnavism Tradition. With Parvati and Saraswati, she forms Tridevi, the holy trinity. Lakshmi is also an important deity in Jainism and found in Jain temples. Lakshmi has also been a goddess of abundance and fortune for Buddhists and was represented on the oldest surviving stupas and cave temples of Buddhism. In Buddhist sects of Tibet, Nepal, and Southeast Asia, goddess Vasudhara mirrors the characteristics and attributes of the Hindu goddess Lakshmi with minor iconographic differences. Many people have names that mean goddess Lakshmi, like Nandika, Aarna, Padmavati, and Shreya
Lakshmi is also called Sri or Thirumagal because she is endowed with six auspicious and divine qualities, or gunas, and is the divine strength of Vishnu. In the Hindu religion, she was born from the churning of the primordial ocean (Samudra Manthan) and she chose Vishnu as her eternal consort. When Vishnu descended on the Earth as the avatars Rama and Krishna, Lakshmi descended as his respective consort. In the ancient scriptures of India, all women are declared to be embodiments of Lakshmi. The marriage and relationship between Lakshmi and Vishnu as wife and husband is the paradigm for rituals and ceremonies for the bride and groom in Hindu weddings. Lakshmi is considered another aspect of the same supreme goddess principle in the Shaktism tradition of Hinduism.
Lakshmi is depicted in Indian art as an elegantly dressed, prosperity-showering golden-colored woman with an owl as her vehicle, signifying the importance of economic activity in the maintenance of life, her ability to move, work and prevail in confusing darkness. She typically stands or sits like a yogin on a lotus pedestal and holds a lotus in her hand, a symbolism for fortune, self-knowledge, and spiritual liberation. Her iconography shows her with four hands, which represent the four goals of human life considered important to the Hindu way of life: dharma, kāma, artha, and moksha. She is often depicted as part of the Trinity (Tridevi) consisting of Saraswati, Lakshmi, and Parvati.
Archaeological discoveries and ancient coins suggest the recognition and reverence for Lakshmi by the 1st millennium BCE. Lakshmi's iconography and statues have also been found in Hindu temples throughout Southeast Asia, estimated to be from the second half of the 1st millennium CE. The festivals of Diwali and Sharad Purnima (Kojagiri Purnima) are celebrated in her honor.
The Replica is created using the 3d printing technology with high precision and quality takes 16 hours to make using Resin, PLA Bioplastic. The Sculpture comes in multiple color options you can choose between and the size of the sculpture is given below.
Material: Resin, Natural PLA, Handmade
Dimension:
Length: 9.6 cm
Width: 9.5 cm
Height: 13.0 cm
Available Colors:
Black
White
Gold
White with grey dots resembles Marble
Bronze
Grey
| | |
| --- | --- |
| Weight | 0.112 kg |
| Dimensions | 9.6 × 9.5 × 13.0 cm |
| Color | Black, White, Gold, White with grey dots resembles Marble, Bronze, Grey |
Q & A
There are no questions yet
No more offers for this product!
Shipping Policy
The products and made and packed by Makers India Sellers and fulfillment is done by Makers India. All the orders are shipped through Makers India shipping partners including Delhivery, DHL, FedEx, XpressBees, Bluedart, Shiprocket, etc, depending upon the location of the store and where the order is to be shipped. We assure you the fast and safest delivery service possible at your place keeping in mind the current situation and safety measures. 
There may be some delay in the shipping due to covid-19 precautions, lockdown, and curfew In some parts of our country but Makers India tries to deliver your order within 5-7 days after despatch from the seller.
Refund Policy
The refund policy varies from seller to seller.  We give the option to all our customers for placing a refund request. Once a customer places a refund request our support team will inform the seller and the seller may approve or disapprove the request according to their return & replacement policy.
Our support team tries their best to resolve any disputes between the Seller-buyer relation but there are some categories that cannot be refunded like digital downloads, print on demand, personalized or customized products, etc.
Cancellation / Return / Exchange Policy
Cancellation:
Once a buyer placed an order on our site they can contact the support team immediately to cancel the order or make any changes also they can contact the respective seller directly so they can make changes themselves. If by chance you are unable to cancel an order, you can return the courier at the time of shipping. Such an order will be treated as cancelled but the customer will be charged in case the order is a non-refundable category.
Also, the buyer may have to pay the delivery charges in some cases if they return the courier at their doorstep.
Return or Exchange Policy:
Makers India keeps tracking the items which are not likeable by our buyers and we insist sellers remove such items. Even if there is a purchase that you do not like or want to exchange for a different type of variation, you can simply drop an enquiry for the seller under the product page add to cart option. 
Also, you can contact support for any queries regarding your order, refunds, returns or cancellation. Team Makers India will help you resolve your issues.
General Inquiries
There are no inquiries yet.